What kind of outings do you enjoy sharing with YOUR daughter or son? I have a friend Chuck Nordell who has been on a cross-country tour with his daughter visiting Major League Baseball stadiums. At the time of this post, they have managed to hit [pun intended] 25 of 30 ballparks (since 2013). I'd call THAT a worthy Dad-Daughter excursion. Outstanding Chuck!
Girls, would you PLEASE consider taking the motorcycle safety class?
For years, I have been trying to "twist the arm" of my wife and two daughters (Gina is pictured above) to get their motorcycle license. I equate the ability to drive a motorcycle to that of driving a stick-shift; both are excellent skills to have when traveling internationally. It would also make life so much more fun if they each had a bike of their own to ride (at least from my perspective). Since I am currently the only Class M1 license holder in the family, the girls take turns doing trips with me.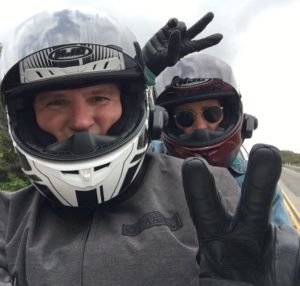 Last month, I coerced my youngest to join me on a ride South…down to San Diego. Hidden along a side street near the airport, is the best Fish Taco joint in the Country. I regularly do the 189 mile loop, just to feast myself on Blue Water Seafood's delicious Halibut tacos.
Kayci (pictured here on the left and in the very top photo) highly recommends their fish soup. Pretty sure EVERY menu item is a winner.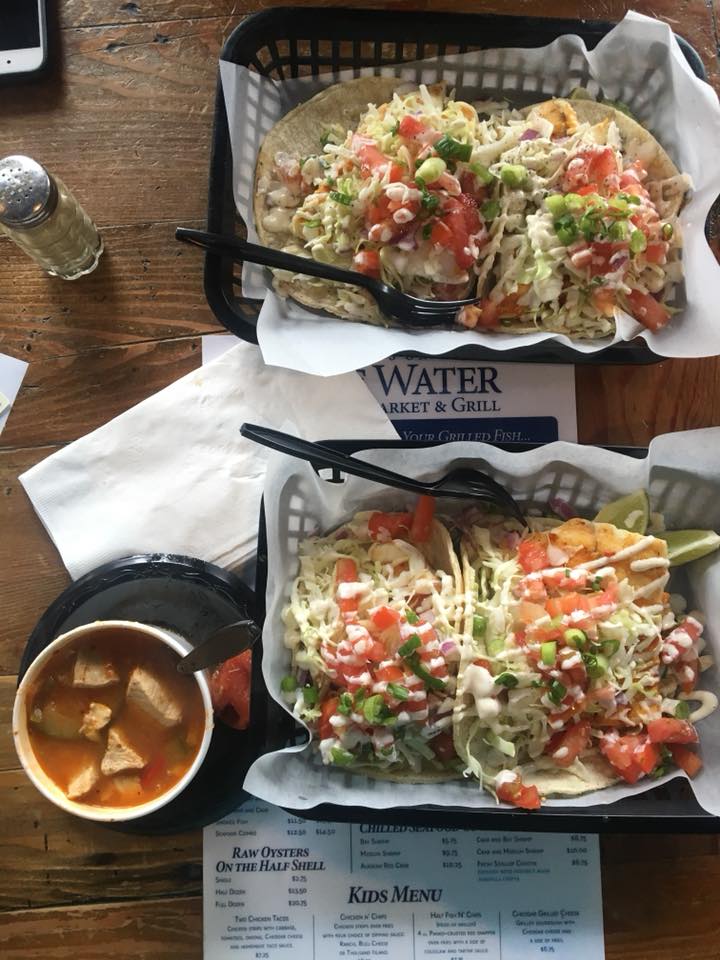 Next weekend, the plans involve an excursion North, up the California Coast for a stopover in the small, Danish village called Solvang. From there, we'll head Northwest, toward the ocean, to enjoy a hearty breakfast at the Coffee Pot Restaurant on the Morro Bay waterfront. As we cruise along the coastline on Highway 1, stopping frequently for picture taking and conversation with the locals, my heart will be filled. What more could a Dad ask for?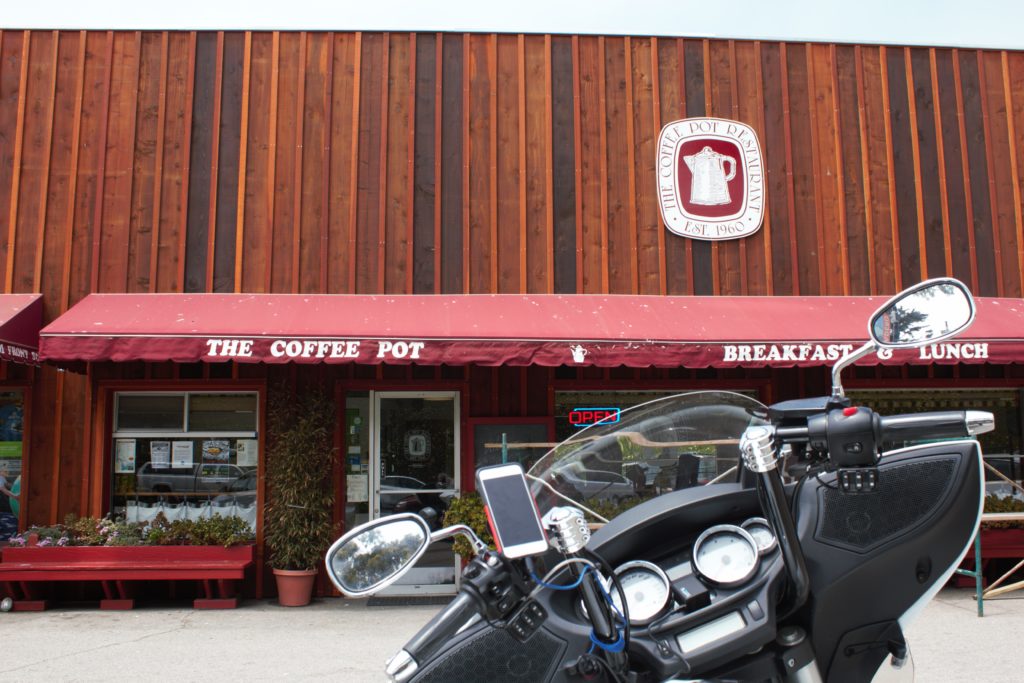 So what do YOU have planned UPCOMING with YOUR son / daughter? Friends, life is WAY to short to spend all your time "at the office." For what it is worth, I urge you to take that "Dad-Daughter" trip BEFORE you hear the words of Harry Chapin singing in your ears.
Ecclesiastes 5:18b-19 (NLT) It is good for people to eat, drink, and enjoy their work under the sun during the short life God has given them, and to accept their lot in life. And it is a good thing to receive wealth from God and the good health to enjoy it . . . this is indeed a gift from God.