48 hours until "lift off." Forty-eight hours before I roll out on a thirteen day, cross-country excursion. Roughly 3,500 miles planned for this outing. Seven states to cover: California, Utah, Wyoming, South Dakota, Colorado, New Mexico, and Arizona. The 80th Sturgis Motorcycle Rally is our mid-point target.
I feel excited.
I awoke this morning at 4:11 AM. My mind already shifting to the road. I love mornings like this. The thrill of cruising the backroads of America, on a two-wheeled road rocket calls to me. Doesn't it call to everyone?
This trip will be different in a few ways.
First, my wife Robin will be joining me for the entire trip. Last year, she flew to Washington State to join me for three days. During THAT outing, we hit a black bear in the Olympic National Forest.
I woke up this morning re-living that experience. I am hoping for a less violent excursion this year.
Second, I/we are pulling a #bushtec trailer.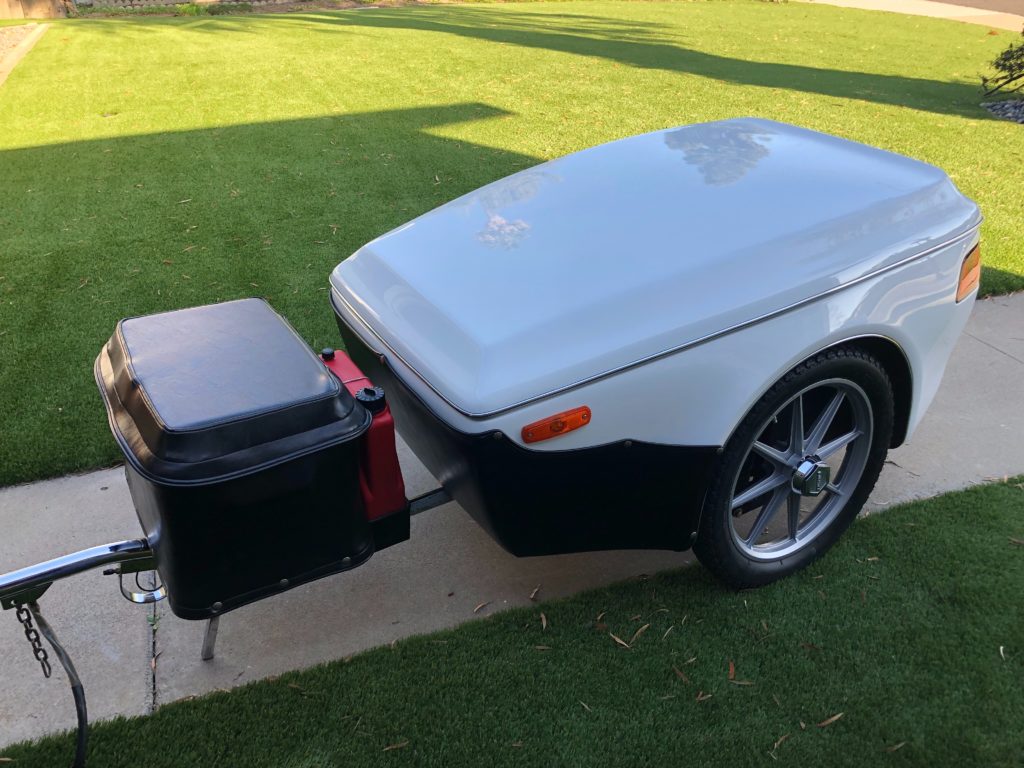 Having a co-pilot, led to purchasing this little gem to allow us to carry some extra cargo. Bushtec trailers are the best one can buy.
Pulling a trailer definitely adds some limits to our riding: no lane splitting or car pool lane driving, lower speeds due to trailer laws, and simply extending our "ride" another seven feet in length adds an element of adventure in and of itself. Yet, I am hoping the comfort it provides, by allowing us to pack a few extra essentials will outweigh the inconvenience.
I'll have an answer to that in two weeks.
Adventures…I love new adventures. And in 48 hours, a new one awaits.
** I invite you to join me on my journey via Instagram. My moniker is costamesaman. **