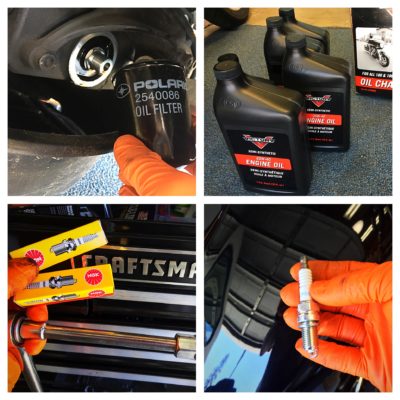 If you want your motorcycle to last and more importantly, run…then changing your bikes motor oil is essential.
Mileage: I change the oil on my bike(s) every 3,000 miles.
Temperature: I like to change the oil when the engine is hot; so after a long ride in the sun, if you've pre-ordered your gear, I recommend pulling the plug as soon as your feet hit your garage floor.  Draining the oil while it is hot helps remove any sediment that may have collected in your pan since your last change.
Tools: Changing your bikes oil is fairly easy and doesn't require many tools.  Make sure that your bike is secure and level…with the appropriate wrench, remove the oil filter, pull the oil plug, then pour yourself a cool beverage and recap all the highlights of your days moto excursion.  Gravity will do the rest of the work.  I also encourage you to wear rubber gloves.  It aids in fast, easy clean-up.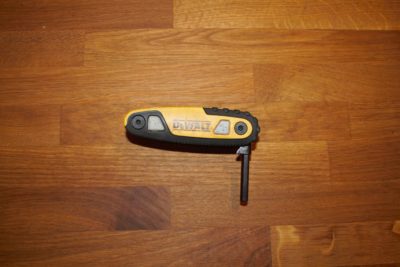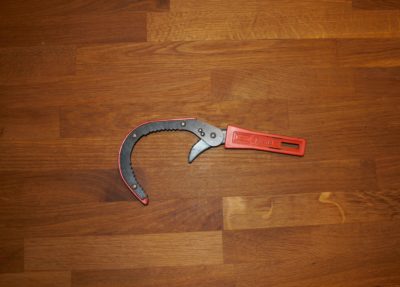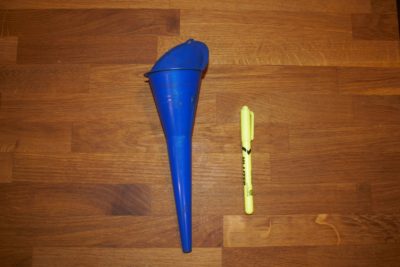 Brand: I recommend that you use the manufacturers EOM oil.  In my case, because I ride a bike built by Polaris, I use their Victory  oil.
Purchase: I purchase my oil from https://smile.amazon.com.  Smile Amazon allows you to purchase your goods and they will donate a portion of your purchase to your Charity of choice.  In my case, I direct Amazon to contribute to my local church: Palm Harvest.